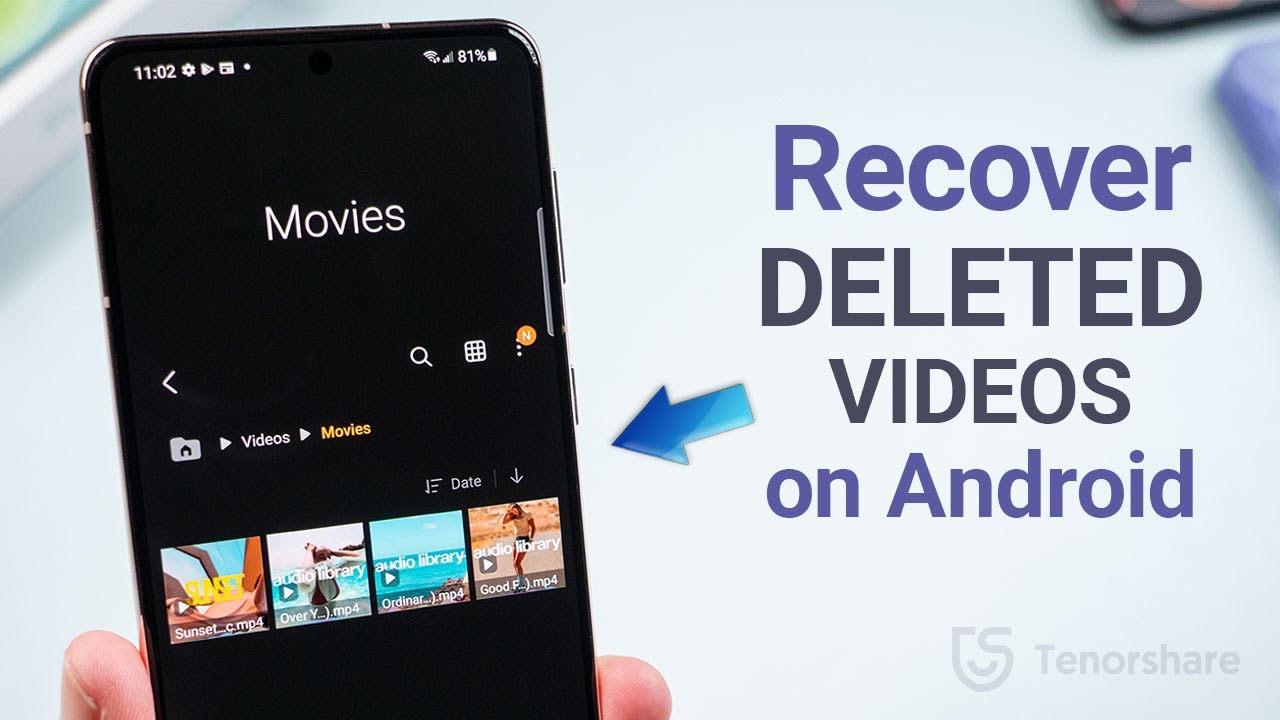 How To Recover Deleted Video From Android Phone Internal Memory
It's happened to all of us. We delete a video from our Android phone, and then realize that we really need it. Whether it's an important family moment or just a hilarious clip we wanted to share with friends, losing a video can be frustrating. But don't despair – there is still hope! In this article, we will show you how to recover deleted video from android phone internal memory.
How to recover deleted video from Android phone internal memory
If you have accidentally deleted a video on your Android phone, the first thing you should do is check your trash or recycle bin. Many times, when we delete a video, it isn't actually gone – it's just been moved to the trash. If you can find the video in your trash, simply restore it and the problem is solved!
Table Of Contents
The best software to use for recovering deleted videos
If the video is not in your trash, don't worry – there are still ways to recover it. One option is to use a data recovery software. There are many different recovery programs available, but we recommend using Wondershare Data Recovery. This program is easy to use and has a high success rate for recovering lost or deleted files.
How to use the software to recover deleted videos
To use Wondershare Data Recovery, simply download and install the program on your computer. Once it is installed, launch the program and select "Video" from the list of file types. Then, connect your Android phone to your computer using a USB cable. The program will then scan your phone for any deleted videos.
Once the scan is complete, you will be able to preview the recovered videos. Select the ones you want to recover and click "Recover". You can then save the videos to your computer or restore them back to your Android phone.
Another way to recover deleted videos
If you don't want to use a recovery program, there is another way to recover your videos. This method requires that you have a backup of your phone (such as on Google Drive or iCloud). If you do have a backup, simply restore your phone from the backup and you will get all of your lost data back, including any deleted videos.
Tips for preventing accidental deletion of videos on your Android phone
To prevent accidental deletion of videos in the future, we recommend backing up your files regularly. You can use a cloud storage service like Google Drive or Dropbox, or you can transfer the files to your computer. If you have important videos on your Android phone, it's always a good idea to have a backup just in case.
Of course, the best way to deal with lost or deleted videos is to avoid the problem altogether! There are a few things you can do to help prevent accidental deletions:
– Use a file manager: A file manager such as ES File Explorer can help you keep track of your files and prevent accidental deletions.
– Create backups: As we mentioned above, backing up your phone regularly can help you recover lost or deleted data.
– Be careful when deleting: Pay attention to what you are deleting and make sure you really want to delete it before you hit the "delete" button!
Conclusion
In this article, we've shown you how to recover deleted videos from your Android phone internal memory. We've also provided some tips to help you prevent accidental deletion of files in the future.